Buy a Gift Card
Holiday Bonus!
For every $100 you spend on gift cards get a FREE $20 bonus card 
DISCLAIMERS: Bonus card Expires 4/1/24
Montaluce Winery and Restaurant gift cards are also redeemable at the Trattoria di Montaluce and Montaluce Market.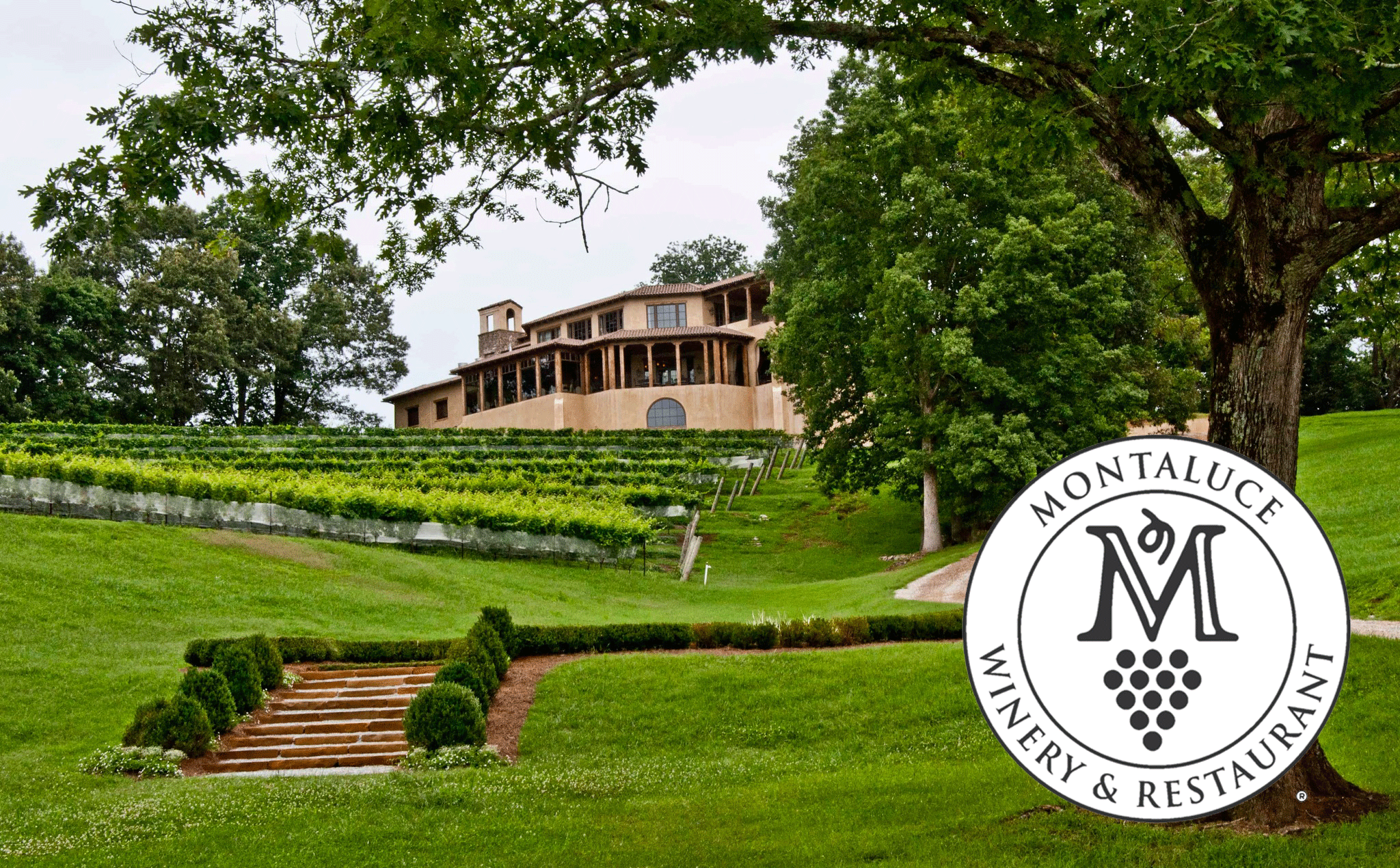 About
WE'RE MORE THAN JUST A VINEYARD. . .
When you visit Montaluce Winery and Restaurant, we greet you as guests visiting our home. We welcome and invite you to enjoy the simplicity of experiencing our first-class Tuscan winery, world-class food, and exquisite views.
​    At our core, we are an agricultural business, creating estate-grown wines that tell a story.
  We believe that winemaking doesn't need extravagance; it needs hard-working people, who dedicate themselves to understanding the care & complexity that is required to grow the perfect grape. 
​In 2021, we opened our doors to our sister restaurant, Trattoria di Montaluce.
The Trattoria di Montaluce is located next to Montaluce in our vineyard. 
​The Trattoria di Montaluce evokes inspiration from authentic Italian cuisine.
Our house-made pastas, cheeses, brick-oven pizzas, and other hand-crafted ingredients exemplify our farm-to-table culinary approach. 
​The open-concept dining room is designed around the kitchen's brick ovens, giving guests a cozy and relaxing dining experience. 
​Trattoria di Montaluce does not accept reservations, Monday through Friday,
 but you can add yourself to our waitlist.
On Saturday and Sunday  accept reservations.