Buy a Gift Card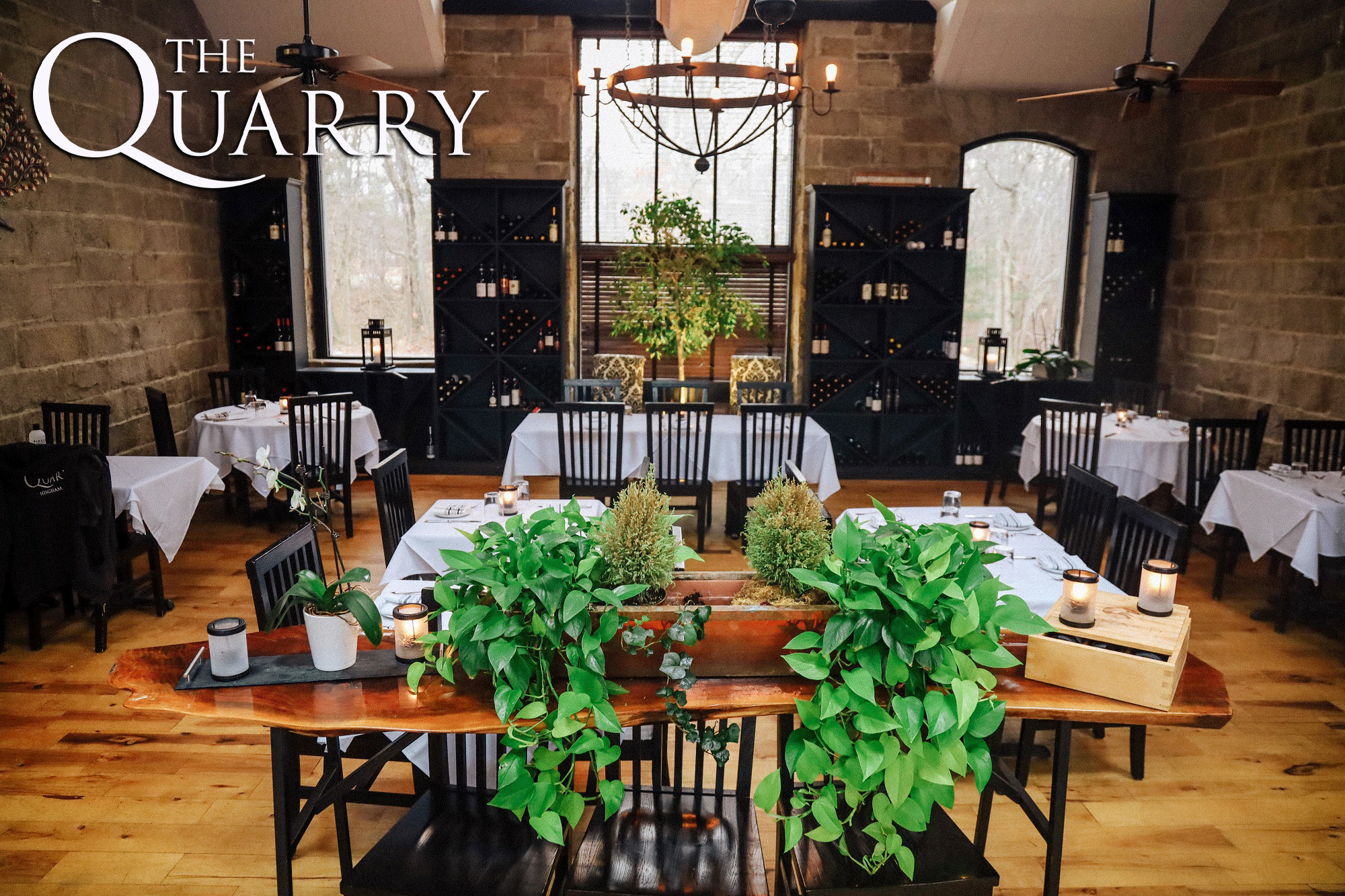 About
As you arrive to The Quarry, look and listen. Winds whisper through the grove of birch, elms and maples, standing tall as if to guard the quarry pond, glistening in its stillness. Our granite building, a modest yet prized landmark, an ageless home to centuries of industry and ingenuity.

It is a unique place that demands continuity and inspires what we do every day. Step inside to find an interior that is practical and understated � upcycled wrought iron wagon wheels recast as chandeliers illuminate a sectioned dining space with new floor-to-ceiling wine bins.

A focal cathedral glass wall shares nature as part of your experience, now enriched by a door to an outside patio.

From our scratch kitchen, menus evolve as the rotation of New England foods hit their seasonal peak of flavor. Dishes are uncomplicated yet composed in presentation, a treat to the eye before the reward of taste. We know you came here to relax� an imaginative cocktail expert and a sommelier are at your service, but won�t hover.

When we partnered to take this ultimate professional adventure together, we were three South Shore lifers immersed in separate restaurant careers, focused in separate moments. Little could we have known that to bring our love of the hospitality life to the next level, such an inspiring opportunity would be set in history, so close to our home.

Please let us know what we can do to make your visit pleasurable and the first of many.

Welcome and thank you!