Buy a Gift Card
GIFT CARDS AND INSTANT EGIFT CARDS CAN BE PURCHASED HERE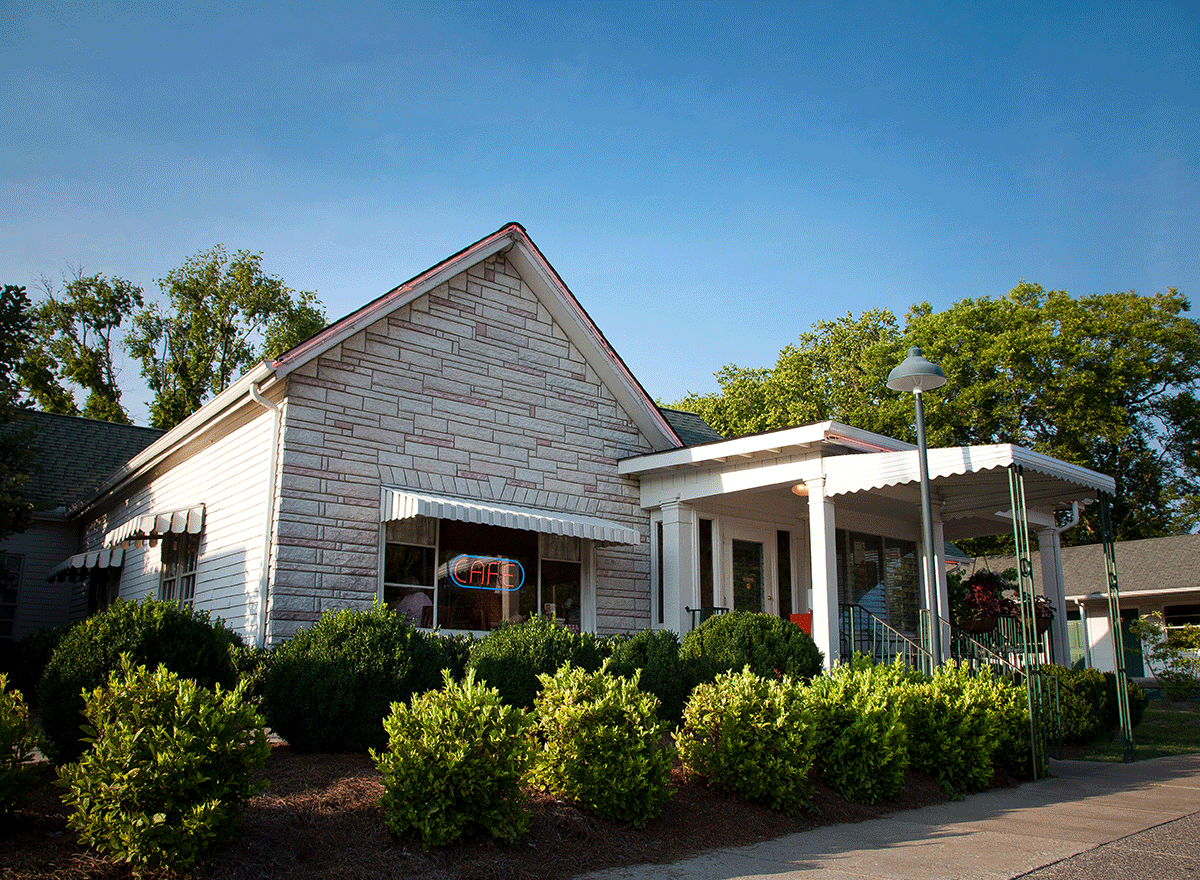 About
In 1951, Lon and Annie Loveless started serving fried chicken and biscuits out of their home nestled along the serene Natchez Trace Parkway in Nashville. Hungry travelers would dine on picnic tables in the front yard and eventually, their homemade Southern dishes became so popular that they converted their home into a restaurant and added a 14-room motel for overnight guests. Lon stayed busy managing the motel and curing and smoking country hams, while Annie whipped up made-from-scratch biscuits and preserves in the kitchen.

The Loveless Cafe still operates out of the original Loveless family home, serving up Southern staples made using Lon and Annie's unaltered recipes. The motel rooms have since been converted into event spaces and quaint shops where visitors can purchase some of their most beloved products to take a taste of the Loveless Cafe home with them. Since their humble beginnings over 70 years ago, the Loveless Cafe has become a Nashville landmark. The iconic neon motel sign that is reminiscent of a foregone era still stands to this day, welcoming more than half-a-million visitors each year who are seeking a chance to slow down and savor the flavors of old-fashioned country cooking.

Loveless Cafe gift cards are redeemable at the Cafe, retail shops, and online.